We are officially into SPRING! FINALLY, the days are getting longer, but that doesn't mean you need to spend more time on your socials! Scroll down to see April's best social media dates and kick-start your content planning.
Perhaps you heard the news from the head of Instagram, Adam Moserri, that IG will return to prioritizing photos.
Adam admits that the platform went a little too hard on video and will slow their roll So, if you're an Instagram purist, you'll probably be happy to hear this news!
This doesn't mean video content is not important. I recently read that 40% of Gen Zers use Tik Tok as their search engine, NOT Google. The bottom line is, video isn't going anywhere, so if you're into the flow of video creation, stay the course!
If you need support with REELS or TIK TOK, reach out!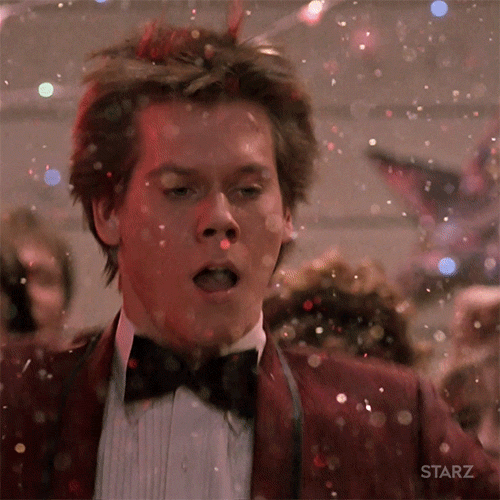 Let's get into content planning for APRIL! 👇
A couple of my favourites are EARTH DAY and NO HOUSEWORK DAY!
APRIL DATES TO INCORPORATE INTO YOUR SOCIAL MEDIA STRATEGY
1. April 1st APRIL FOOLS #AprilFoolsDay ➡️ Share a funny post related to your industry or niche that will make your followers laugh. 🤣
2. April 1st WALK TO WORK DAY #WalkToWorkDay ➡️ Share a photo or video of your team walking to work and encourage your followers to join in on the fun. 🚶‍♀️
3. April 2nd WORLD AUTISM AWARENESS DAY #WorldAutismAwarenessDay ➡️ Highlight your business's involvement in supporting ASD awareness and share ways that your customers can get involved too. 💖
4. April 3rd FIND A RAINBOW DAY #FindARainbowDay ➡️ Share a colorful photo or video of a rainbow or other vibrant scenery to celebrate today! 🌈
5. April 4th HUG A NEWSPERSON DAY #HugANewsPerson ➡️ Create a post showing appreciation for journalists and news media professionals in your network. 🤗
6. April 6th NATIONAL TARTAN DAY #NationalTartanDay ➡️ Share a post that celebrates National Tartan Day and highlights the significance of tartan in Scottish culture. 🏴󠁧󠁢󠁳󠁣󠁴󠁿
7. April 6th NATIONAL WALKING DAY #NationalWalkingDay ➡️ Share a post that encourages your followers to get outside today! 🚶‍♀️
8. April 7th WORLD HEALTH DAY #LetsTalk ➡️ Create a REEL that celebrates World Health Day and encourages your followers to prioritize their health and well-being. Physical AND mental health. 👩‍⚕️
9. April 7th NO HOUSEWORK DAY #NoHouseWorkDay ➡️ Share a funny meme or gif that relates to the idea of taking a break from housework. 🧹
10. April 9th EASTER SUNDAY #HappyEaster ➡️ Wish your online community a happy easter from your family to theirs! 🐰
11. April 10th NATIONAL SIBLINGS DAY #NationalSiblingsDay ➡️ Create a shout-out post to your sibs! 👭
12. April 20th 420 #Happy420 ➡️ Whether you're a cannabis enthusiast or not, this could be a fun topic to post about! 🍫
13. April 22nd EARTH DAY #EarthDay ➡️ Encourage your followers to celebrate Earth Day by making small but meaningful changes in their daily lives. 🌎
14. April 29th INTERNATIONAL DANCE DAY #InternationalDanceDay ➡️ Could you post a fun REEL of you dancing with your team/colleagues? 💃
15. April 30th ADOPT A SHELTER PET DAY #AdoptAShelterPetDay ➡️ Share a fun or creative pet meme or gif that encourages your followers to consider pet adoption and celebrate the many joys of pet ownership. 🐕
The other thing that happened this past month was that IG is now rolling out a paid account verification feature. This will include increased account visibility, protection against those annoying imposter accounts and live account support. Could you imagine actually receiving help from META? 🤯
Before I sign off, I want to share a little update with you about ME! I signed up to co-author a book with a group of heart-centered women through The Monarch and Co! EEKKSS! I'll be working on my chapter over the next couple of months. Stay tuned for the book launch party details! 🥂
Have you downloaded my content calendar? This calendar can be reused each month and will help save you time and help keep all of your notes in one place. Download here
If you are scrolling through the dates, but aren't sure how to incorporate them into your overall social media strategy, set up a call!
Happy Posting!
XO
Amanda